Thu, 05/27/2021 - 12:00pm
View this performance online APRIL 30 - MAY 30.
Zoellner Arts Center is pleased to announce On Stage At Home, a virtual Guest Artist Series that features six performances recorded exclusively for Zoellner for online release. Our fifth event showcases:
Entertaining Jazz bassist and vocalist Casey Abrams is familiar face to fans of American Idol. Zoellner audiences have enjoyed his performances in Baker Hall with Postmodern Jukebox. On his own, he is modern musical chameleon, seamlessly blending traditional Jazz musicianship with contemporary pop sensibilities and a uniquely distinct voice. More than 550 million people have seen Casey's performances on Youtube. He has traveled the world as a solo artist and with PMJ. Enjoy, as he performs the great Jazz riffs and classic tunes that first made him love music . 
Click to order: Casey Abrams 
Pay What You Can: FREE | $10 | $20*
Lehigh student login: click HERE for free student access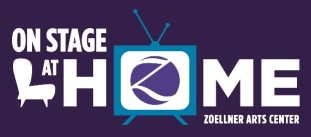 *The well-being of our community is important to us and we are excited to present these programs to you for viewing safely in your home. This series is offered at no cost. However, we ask that you consider paying if you are able. 
Please make a gift to Zoellner Arts Center so we may continue to infuse the arts into our community during these difficult times. Thank you for your support. DONATE