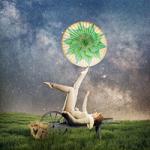 $28 adult | $23 child | Free for LU Students
Witness Cirque Mechanics' unique interpretation of the unrelenting tug of war between man and nature in the name of progress. Humans have been harnessing the power of the wind for thousands of years. The beauty and efficacy of that timeless and ingenious process inspired the creative team to create Zephyr. This theatrical circus show harnesses human power instead of wind to generate an energetic, acrobatic experience. Click HERE for artist's website. LU Students attend for FREE, click for more info.
Click here to view the digital playbill.
GET TICKETS
GET LU Student Tickets