Zoellner has three reception areas, three theatres and five multi-purpose rooms.
For more details phone or email Scheduling and Rentals Manager at 610-758-5387.
Reception Areas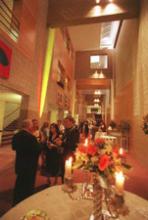 The Atrium
Lined with oak panels and Calder tapestries, the Atrium is located on the first floor of Zoellner Arts Center. This dramatic three-story atrium is ideal for receptions.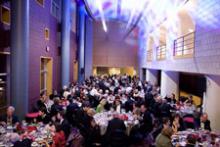 Butz Lobby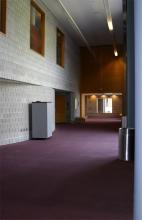 Goodman Lobby