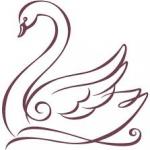 Baker Hall | Free, no tickets required
Join us for a celebration of work and wonder acknowledging the career and retirement of Zoellner artistic director, Deborah Sacarakis! The program features work by RIOULT Dance NY; Musicians Larry Hunt & Alyssa Allen; Dancers from The Lehigh Valley Charter High School for the Arts; "4 Corners" by Ronald K. Brown performed by dancers from DeSales University. Please join us for poetry, pleasantries, and most importantly, a party!
Tickets are not required; You and your guests are welcome. There is no dress code, come as you are! Please let us know how many will be in attendance by clicking HERE so we may plan refreshments. 
For more than 40 years, Deborah, who retired in August of 2019, brought landmark programming to the Lehigh Valley and Lehigh University.  In 23 years as artistic director of Zoellner Arts Center, she presented 464 different artists and companies who collectively won over 219 Grammys, 114 Tonys, 17 Pulitzers, 14 Emmys, 17 Golden Globes, all with notable achievements in the performing arts.
Click HERE to make a charitable donation in honor of Deborah Sacarakis' legacy.