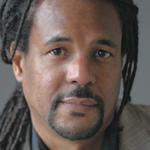 Free; No Tickets Required
Colson Whitehead is a New York-based novelist. He is the author of six novels, including his debut work, the 1999 novel, The Intuitionist, and the National Book Award-winning novel The Underground Railroad. He has also published two books of non-fiction. In 2002, he received a MacArthur Fellowship (Genius Grant). In 2017, he won the Pulitzer Prize for Fiction for The Underground Railroad.  The work re-imagines the history of slavery and escape by using a literal railroad as the means enslaved Africans used for escape.  He is the first writer in decades to win both the Pulitzer Prize and the National Book Award. Click HERE for author's website. 
Whitehead has received a MacArthur Fellowship, a Guggenheim Fellowship, a Whiting Writer Award, the Dos Passos Prize, and a fellowship at the Cullman Center for Scholars and Writers. He has taught at the University of Houston, Columbia University, Brooklyn College, Hunter College, New York University, Princeton University, Wesleyan University, and been a Writer-in-Residency at Vassar College, the University of Richmond, and the University of Wyoming. Click HERE for additional information. 
This engagement is supported by the Lehigh University Martin Luther King Committee, Visiting Lecturers Committee, Africana Studies*, the English Dept., Humanities Center, Dialogue Center, and Friends of the Lehigh University Libraries. The Notations Series is presented by the Lehigh University Creative Writing Program, Visiting Lecturers Committee and Zoellner Arts Center with support from an Anonymous Donor. 
 


*Any views, findings, conclusions or recommendations expressed in this program do not necessarily represent those of the National Endowment for the Humanities.