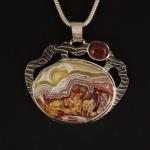 Join us for the second annual Wine, Shine & Dine event presented by Zoellner Arts Center's Friends Committee. Event chairs LuAnn Silberg and Kirk Kozero welcome you to the Bell Gate Farm for an exciting evening of wine provided by Black Hawk Imports, beautiful jewelry by acclaimed jewelers from the Pennsylvania Society of Goldsmiths, caterer Karen Hunter's delicious food, jazz music by Lehigh students and a performance by local band favorite, The Verdict. This premier event was created for people passionate about supporting the arts. 
Arts education is at the core of Zoellner Art Center's mission, rooted in the belief that the arts have the power to transform young minds and provide a needed outlet for self-expression and discovery. The center is committed to bringing that crucial outlet to children across the Lehigh Valley. More than 100 Lehigh Valley K-12 schools and groups have partnered with Zoellner Art Center for arts education, giving 80,000+ children access to music, dance, and theater. As public-school funding continues to shrink, the art center is filling the void to ensure the next generation experiences the benefits of arts education.
By attending Wine, Shine & Dine, you'll enjoy a beautiful and unique setting at Bell Gate Farm, wonderful wine by Blackhawk Imports and food provided by Karen Hunter Catering, and have the chance to not only purchase one of a kind pieces of jewelry but to also meet their makers from the PA Society of Goldsmiths.  In addition, a silent auction will provide the opportunity to bid on a variety of amazing items. A single admission is $100; to receive a discount of $50 purchase a four-pack of tickets for $350.  A portion of funds raised will directly benefit Zoellner Arts Center's presenting of education and community outreach programs. 
Click HERE to purchase tickets and help Zoellner Arts Center shine! 
Can't make it to the event, but would still like to support this cause? Click HERE to make a donation. 
Listing of Auction Items TBA