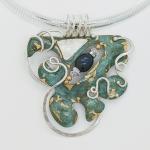 Wine, Shine & Dine Fundraising Benefit on Saturday, April 30, from 5pm-8pm at Bell Gate Farm, 7081 Bell Gate Rd., Coopersburg, PA.

Presented by The Zoellner Arts Center Advisory Council, this premier event was created for people passionate about supporting the arts. Event chairs LuAnn Silberg and Kirk Kozero host this exciting evening. By attending Wine, Shine & Dine, you'll enjoy a beautiful and unique setting at Bell Gate Farm, wonderful wine selections by Blackhawk Imports, delicious food provided by Karen Hunter Catering, and have the chance to not only purchase one of a kind pieces of jewelry but to also meet their makers from the PA Society of Goldsmiths. In addition, you will have the opportunity to bid on a variety of amazing items in a silent auction featuring a A Kennedy Center Night at the Opera for Carmen, a beautiful painting by Hub Willson, a stunning necklace by Loretta Tryon, Yankees Tickets and more. Music performed by a Lehigh University student jazz combo. Cocktail attire. 
Click HERE to purchase tickets and help Zoellner Arts Center shine!  Admission is $100 per ticket. Tickets off sale online; if interested in attending please call 610-758-2787, ext 0, noon - 5pm with questions. Cocktail party attire. 
Please note: this is a social event. Vaccinations are recommended; masks optional. 

Can't make it to the event, but would still like to support this cause? Click HERE to make a donation. A portion of funds raised will directly benefit Zoellner Arts Center's presenting of education and community outreach programs. 
Auction Items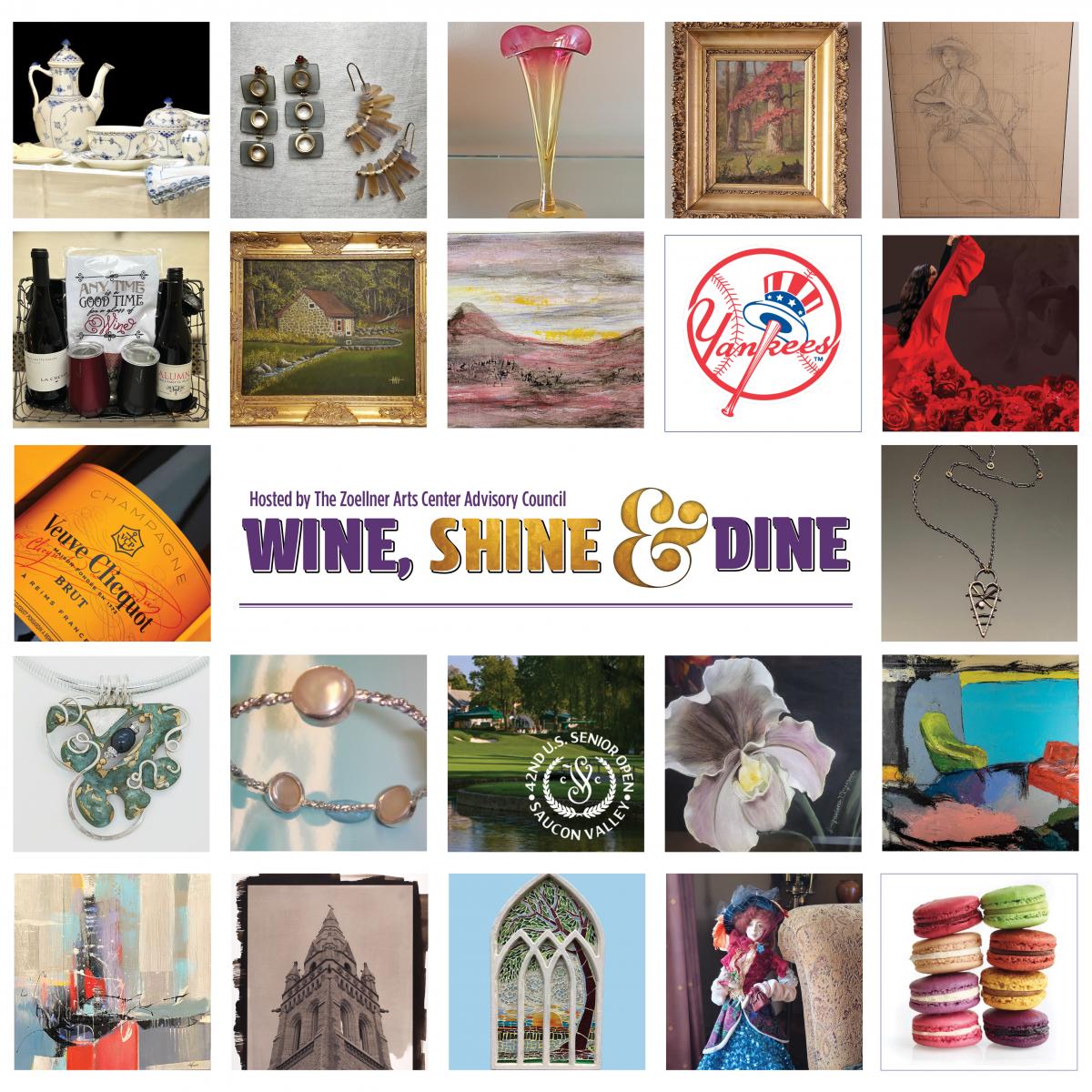 Morning Coffee (Breakfast Set) by Richard Begbie - the artist
Two Pairs of Silver Earrings by Ann Lalik - the artist
Amberine Glass Trumpet Vase, 1890s - Dr. Christine Oaklander
Tree Oil Painting by Frank Waller - Dr. Christine Oaklander
Pencil Sketch by Douglas Volk - Dr. Christine Oaklander
Any Time is a Good Time for Wine Gift Basket - Val Johnson
Springhouse in Lehigh Parkway painting by Hub Willson - the artist
Ambiguity framed canvas by Ana Hamilton - the artist
Four Yankees Tickets  - Norris McLaughlin Attorneys at Law
An Evening at the Opera - Anne Kline
Delices de France Gourmet Food Basket - Joseph Brookes and Kirk Kozero
Heartstrings necklace by Marthe Roberts-Shea, Mar/s Jewlery - the artist
Green Patina/Raven Pearl necklace by Loretta Tryon - the artist
Sterling Silver and Coin Pearl bangle bracelet - Dish'n Chips Jewelry
Two Weekly Gallery Tickets to the 42nd U.S. Senior Open at the Saucon Valley Country Club  - Saucon Valley Country Club
Elegance pastel art piece by Jacqueline Meyerson - the artist
Atomic Conversations by Cody R. Abrachinsky - the artist
Rainy Days & Mondays mixed media on linen by Al Johnson - the artist
Packer Memorial Church at Lehigh University print by Matthew Blum - the artist
Gothic Sun Rise mosaic by Barbara Kozero - the artist
Victorian Doll by Barbara Kozero - the artist
Mastering the Art of French Macarons Basket and Class - Sophie Vandecasteele
Maple Springs Vineyard Tasting & Tour Experience for 8 - Maple Springs Vineyard 
Arts education is at the core of Zoellner Art Center's mission, rooted in the belief that the arts have the power to transform young minds and provide a needed outlet for self-expression and discovery. The center is committed to bringing that crucial outlet to children across the Lehigh Valley. More than 100 Lehigh Valley K-12 schools and groups have partnered with Zoellner Art Center for arts education, giving 80,000+ children access to music, dance, and theater. As public-school funding continues to shrink, the art center is filling the void to ensure the next generation experiences the benefits of arts education.