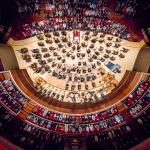 $75 (concert only - includes dessert reception)
We are celebrating our 25th Anniversary milestone with a special evening! On Saturday, April 15th, one of the world's preeminent orchestras, The Philadelphia Orchestra, is in concert with special guest conductor Keith Lockhart and Broadway Star Brian Stokes Mitchell to share the transformative power of music in Baker Hall, with a pre-concert performance by dance innovators Bandaloop and pop artist Zia Victoria. 
Questions? Please contact Ticket Services: 610-758-2787, ext. 0 | inzactix@lehigh.edu.  Interested in making an evening of it? Please see below regarding opportunities to purchase tickets for the Gala Evening reception and dinner. 
Cornerstone Event: Performance in Honor of the Zoellner Family Legacy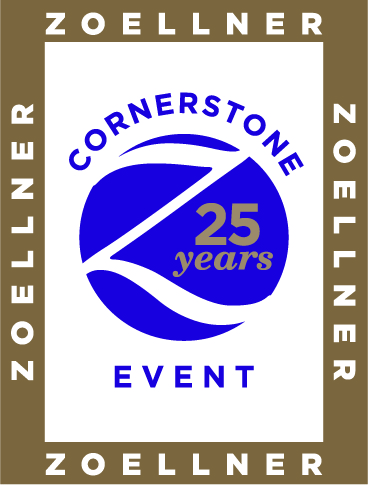 Each year, we support and present more than 180 distinctive and diverse events. Our family, education, and community outreach programs influence thousands of school children, community groups and others through:
—   Free public performances
—   Workshops for all ages
—   Master classes with renowned artists
—   Educational programs for all students
—   Inclusive arts programs for the entire community
Your support of Gala2023 will help fund these important programs. 
Join us for a memorable GALA Evening, complete with a festive reception, dinner, and a world-class concert, and make a lasting impact in our community. This cornerstone event honors the generosity and legacy of Robert Zoellner '54 and his wife, Victoria. Robert Zoellner passed away in 2014.
Please click here to view Gala Evening Sponsorship opportunities. 
To purchase individual gala evening tickets, click here.
For questions or to become a Gala2023 supporter please contact:
Kyle Scroggs
Associate Director of Development 
College of Arts and Sciences
(610) 758-4238
About KEITH LOCKHART:  Keith Lockhart is Conductor of the Boston Pops and Artistic Director of the Brevard Music Center in North Carolina (USA). Now in his 27th season, Lockhart has served as Conductor of the Boston Pops since 1995, a tenure that includes nearly two thousand performances, forty-five national tours to more than 150 cities, and four international tours. He and the Pops have made eighty television shows and participated in such high-profile sporting events as Super Bowl XXXVI, the 2008 NBA finals, the 2013 Boston Red Sox Ring Ceremony, and, most recently, Game 2 of the 2018 World Series between the Boston Red Sox and Los Angeles Dodgers. The annual July 4 Boston Pops Fireworks Spectacular draws a live audience of over half a million with millions more who watch on television or live webcast.
About BRIAN STOKES MITCHELL: Dubbed "the last leading man" by The New York Times, the two-time Tony Award winner has enjoyed a career that spans Broadway, television, film, and concert appearances with the country's finest conductors and orchestras. Stokes has received Tony, Drama Desk, and Outer Critics Circle awards for his star turn in Kiss Me, Kate. He also gave Tony-nominated performances in Man of La Mancha, August Wilson's King Hedley II, and Ragtime. Other notable Broadway shows include Kiss of the Spider Woman, Jelly's Last Jam, Women on the Verge of a Nervous Breakdown and Shuffle Along. In 2016 he was awarded his second Tony Award, the prestigious Isabelle Stevenson Tony for his Charitable work with The Entertainment Community Fund (formerly known as The Actors' Fund) where he currently serves as the board chair. He is also a founding member of the Black Theatre United, a coalition of Black members of the theatre community launched early in the pandemic to inspire industry-wide reform and to combat industry-wide systemic racism.