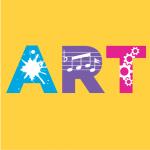 OCTOBER 3 -  Enjoy indoor and outdoor performances, food, and family events with national touring acts; local, faculty and student artists; Southside businesses and restaurants; and campus groups. Most events are FREE unless otherwise noted with asterisk*. Events take place in and around Zoellner Arts Center. For questions, contact Ticket Services via email or call 610-758-2787, ext 0.

Come to the Block Party for these great events!  While you're here, enjoy the great local fare and wares from South Side Bethlehem's restaurants and shops like Molly's, Sodexo, Warm Sugar, the LU Bookstore and more.
DUE TO INCLEMENT WEATHER ALL EVENTS, except the 5p Mountain Heart & 8pm The Weight concerts, will be held in the center.
Location map available on site; Free parking available for community events in garage attached to center.
MORNING- 
• 8:30A - Community Breakfast  (by invitation only)
• 10AM - Due to weather concerns, the following morning events will be held inside Zoellner Arts Center:
                Circus Workshop for kids: Juggling, acrobatics, face painting, aerial silks demo, The Burning Hearts and more!
                Jill Odegaard Community ART project: Help build Woven Welcome art which utilizes the woven rug to demonstrate
                how individuals are interconnected.
                Da Vinci Science Center activity
                Caricatures by Cartoonist Gene Mater 
                LU Art Galleries open
AFTERNOON- Due to weather concerns, the following morning events will be held inside Zoellner Arts Center:
• Noon - Kira Willey & Co. award-winning kids' recording artist and founder of Fireflies Musical Yoga for Kids--her high-energy shows are unique, participatory events!
• Noon -  Art Fair features visual works by local artists. Look for the graffiti boards where you can leave your mark!
•  1PM  - Broughal Middle School Choir 
•1:30P - South Side Brass performs a lively mix of classical, ragtime, big band and patriotic music. 
• 2PM -  Godfrey Daniels Showcase performer Jack Murray, a member of  '70s country rock band Golden Rocket
• 3PM -  Creative Writing, Reading & Poetry Slam 
• 3PM -  Godfrey Daniels Showcase performer Sam Steffen
•3:30P-  Godfrey Daniels Showcase performer Dave Fry & Friends, fantastic guitar and mandolin music
 
EVENING 
• 5PM -   Mountain Heart: Cutting Edge bluegrass! Known for amazing acoustic harmonies, these contemporary newgrass musicians have a Southern rock core by way of Georgia, with stops in the Louisiana Bayou and Kentucky's hills. See why the revered Grand Ole Opry has asked them back over 135 times and The Avett Brothers, Brad Paisley and Carrie Underwood have shared the stage with them! 
• 6PM -   Hip-Hop Collective Professor Kashi Johnson presents a 90-minute showcase, highlighting the talents of Lehigh students, staff and alumni, as they dance, rap, sing, and perform spoken word poetry. Come experience what happens when Hip Hop and performance collide!
• 6:30P - Jake Kaligis acoustic guitar/singer
• 7:30P - Dept. of Theatre: God of Carnage* BUY TICKETS
•  8PM -  The Weight: Songs of The Band  Featuring members of The Band, Levon Helm Band & Rick Danko Group performing the timeless classics Up on Cripple Creek, The Night They Drove Old Dixie Down, The Shape I'm In and more! 
• 10:30PM - Lehigh After Dark LU Students present comedian Andrew Santino performing his Funny Human show. FREE, no tickets required.