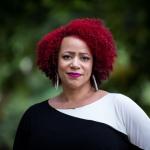 Free; No Tickets Required
Hannah-Jones is the creator and lead writer of The New York Times' major multimedia initiative, The 1619 Project. Named for the year the first enslaved Africans arrived in America, the project features an ongoing series of essays and art on the relationship between slavery and everything from social infrastructure and segregation, to music and sugar—all by Black American authors, activists, journalists and more. Named a MacArthur Genius, she's won a Peabody, a Polk, and a National Magazine Award for her story on choosing a school for her daughter in a segregated city.
View our Covid-19 protocols.
Masks must be worn indoors on Lehigh's campus regardless of vaccination status.