Zoellner Arts Center aspires to provide transformative artistic and educational experiences to connect our community through the arts. We look forward to more enriching programs ahead.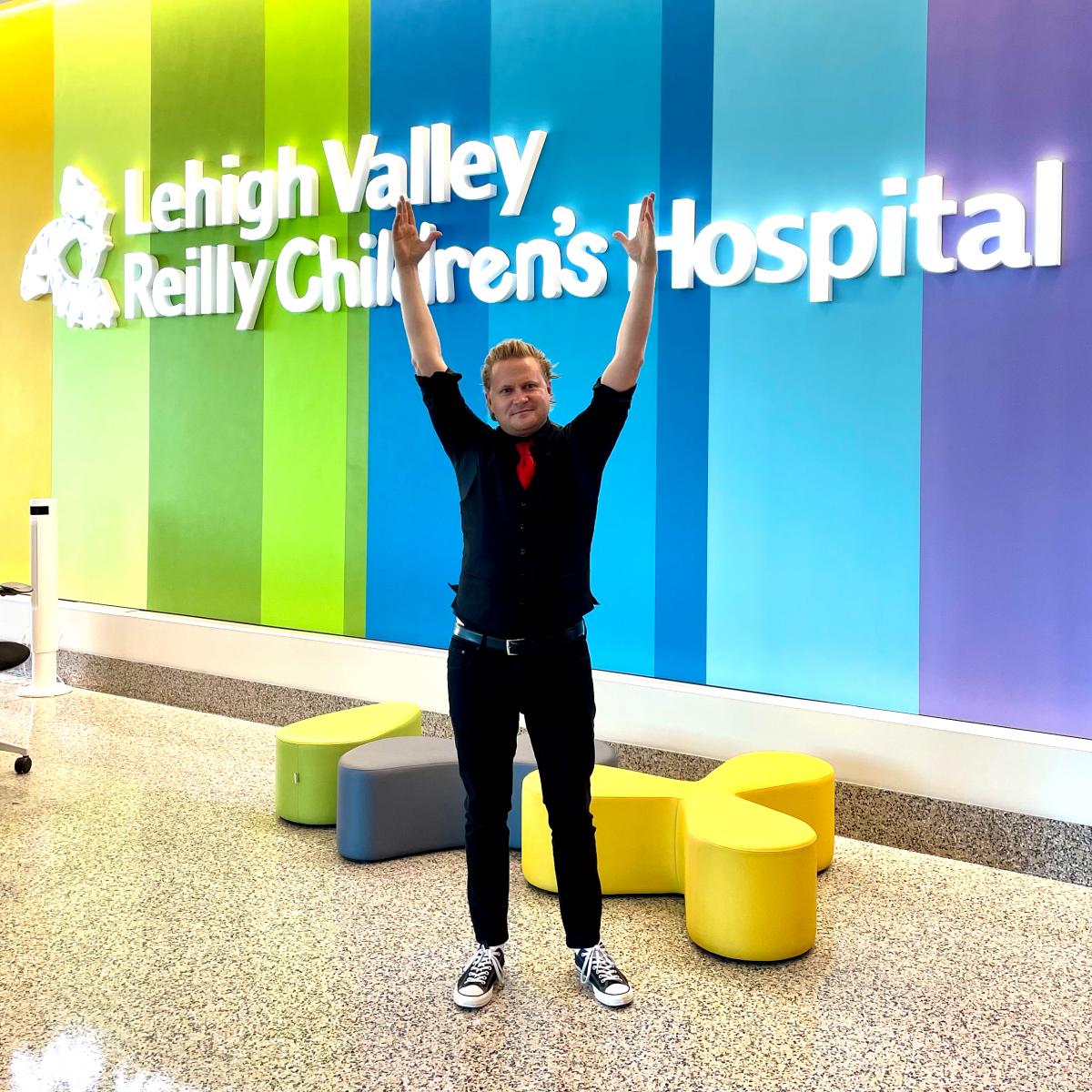 AMAZING MAX COMMUNITY OUTREACH - October 6 & 7, 2022
Max Darwin connected with several groups in our community using humor and magic. He performed for students at the Centennial School and made a special visit to the Lehigh Valley Reilly Children's Hospital. He also shared his story and a few tricks with Lehigh University staff.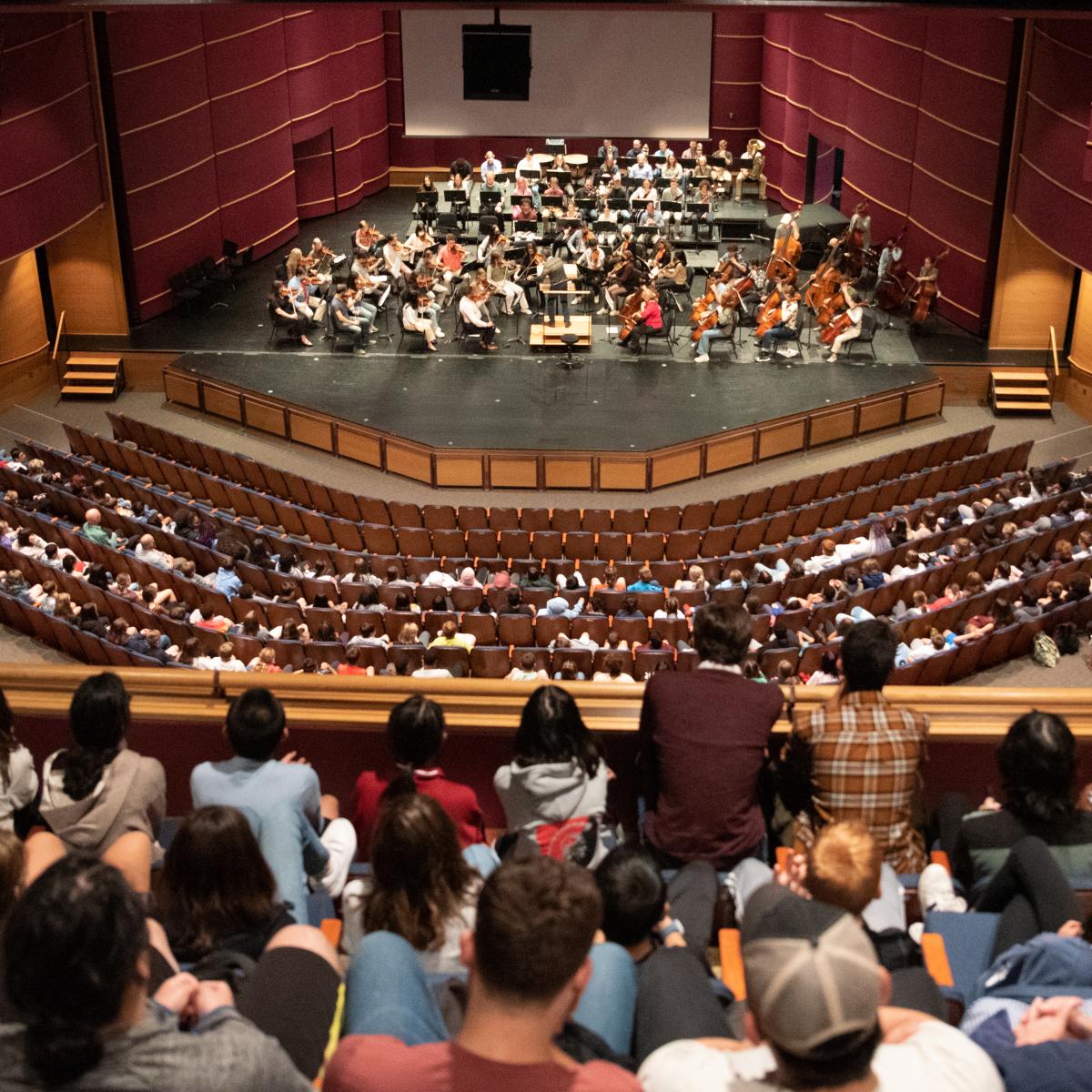 NEW YORK PHILHARMONIC WORKSHOP & LEHIGH PHILHARMONIC SCHOOL PERFORMANCE - September 28, 2022
Three musicians from the NY Philharmonic, Kim Laskowski (woodwind), Cong Wu (strings) and Colin Williams (brass) lead sectionals with members of the Lehigh University Philharmonic. Following the rehearsals, the LU Phil and NY Phil musicians performed a piece by Brahms to 750 local area middle and high school students. The performance, conducted by Professor Paul Salerni, included feedback to musicians so that the audience could learn from the instruction. This wonderful opportunity for student musicians was made possible by the Long Family Endowment for Community Outreach in the Arts.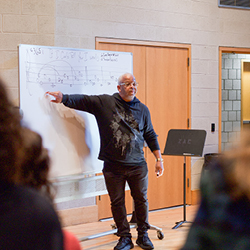 TERENCE BLANCHARD WORKSHOP
Terence Blanchard is a two-time Oscar® nominee, 2018 USA Fellow, five-time GRAMMY®-winning trumpeter & composer, and the first Black composer staged by the Metropolitan Opera. He met with high school students and Lehigh University Philharmonic students and faculty to discuss what and who inspires and influences his ever-expanding amalgam of music and storytelling. This workshop was made possible by the Long Family Endowment for Community Outreach in the Arts. 
Some of the connections we made during the 2020-2021 season are listed below. View a full list in our Education & Engagement Booklet.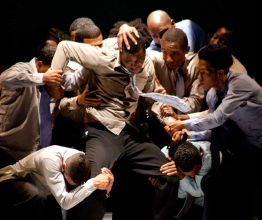 RETURN TO THE ROOT Exploring Racism Through Dance - February 2021: Mark Fitzgerald Wilson, Executive Director of Zoellner Arts Center and Dr. Terry-Ann Jones, Lehigh University Director of Africana Studies, moderated a global conversation with about racism and slavery featuring insight from Rafael Palacios, Artistic Director of Sankofa Danzafro, an Afro-Colombian dance company, with remarks from Maher Nasser, the Director of the Outreach Division in the United Nations Department of Global Communications. Participants joined from Israel, Mexico, France, Colombia, Denmark, the United Kingdom, Greece, Jordan, Guyana, Switzerland, Morocco, Senegal, Romania and many other countries to hear a discussion centered on the themes of systemic racism, the legacy of slavery throughout African diaspora populations, and the possibility of living in a city that embraces and acknowledges people of color.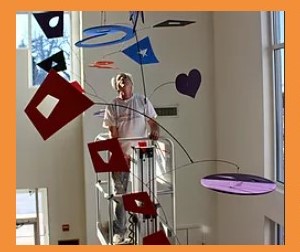 MOBILIZING OUR COMMUNITY: The Spring 2021 School Sculptures Residency Program, directed by visual artist Kevin Reese, worked with 4th graders in the Lehigh Valley to create large permanent moving sculptures for installation at their school. 
This program was adapted to a virtual experience for up to 250 participants. Students visualized their ideas for a kinetic mobile which materialized during the residency as students helped Mr. Reese measure, draw, paint and balance each work of art. This program connected both geographically and economically disadvantaged young people who may not have had the opportunity to participate in such a large-scale learning experience. 
With your support, we were able to virtually connect 4th grade elementary school students to Mr. Reese's guidance and knowledge and create mobiles derived by collaborative processes combining art, math, physics and teamwork to proudly display in each of their participating schools.  
Click HERE to watch 'Mobilizing Our Community', a video recap of the project.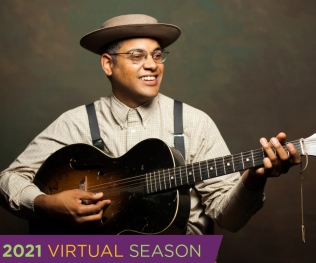 THE AMERICAN SONGSTER Virtual Workshop: Grammy Winner Dom Flems hosted a virtual workshop for enthusiastic students at Lehigh Valley Charter High School for Arts to explore the styles, techniques, and history of the early American Songsters. This covers nearly a century of tunes that includes early popular music, ragtime, blues, country western, folk, bluegrass, and string band music. Participants learned songs and explored the deeper African roots of the banjo, rhythm bones, quills, harmonica, and jug. The art forms of music and storytelling were examined as students discovered early American Roots Music and culture.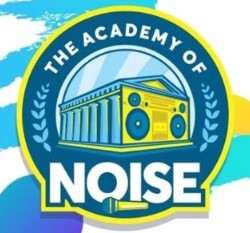 ACCESSIBLE ARTS Beatboxing Workshop:  Led by 2x World Beatboxing Champion, Kaila Mullady, students at Northeast Middle School participated in a unique interactive experience to promote expression, connection and confidence through music without any instruments! Attendees learned about the history of beatboxing and how to find the power in their own voice to create unique music. 
With Support From