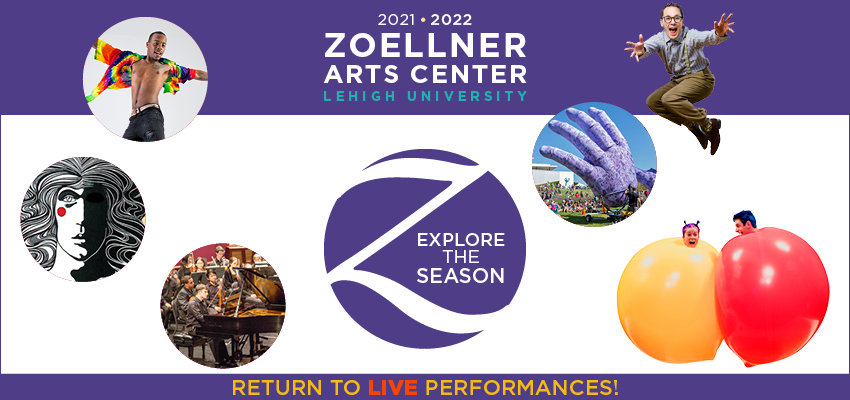 The curtain is going up at Zoellner Arts Center this fall!  
We are eager to welcome you back to the center. The staff continues working to ensure a safe indoor return to Baker Hall, Diamond Theater and all our spaces. We're even installing new seats, new lights and new carpeting! 
In order to accommodate as many audience members as safely as possible, tickets for the 2021-2022 season are not yet on sale. We plan to put tickets for fall events on sale in August. Subscribers, click here for information on when to order tickets.  Please join our email list for updates over the summer.

We look forward to what the future brings as we reconnect. We encourage you to click the link below and explore!  
Click HERE to Explore the Season